December 28th, 2015
Comments off
OK, it's been a while, I know, but writing books is time consuming.
The current state of play with the books is that the Rare Traits trilogy is complete – although one day there might be a fourth part a la Douglas Adams – and my fourth book, Irrefutable Evidence is to be released on the world in January 2016.
At present, Rare Traits is permanently free on most ebook outlets, so all you have to do is go to Amazon, Kobo, B&N, Smashwords etc, type in the title and you can download it free, gratis and for nothing.
Parts II & III in the trilogy, Delusional Traits and Murderous Traits, are available exclusively from Amazon as ebooks for $3.99 or equivalent, while print-on-demand paperbacks of all three books are available from Amazon's CreateSpace – go to your Amazon pages for details. If you are an Amazon Prime customer, you can get the ebooks for free.
Here are the covers: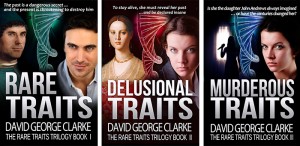 And here's the cover of Irrefutable Evidence: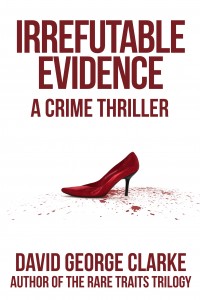 And finally, here are Gail's books, all five! Go to her website for more details.